A Q&A with Johnsonville's Erik Falck
Tastes and food consumption behaviors change more quickly than they used to thanks to global connectivity and easy social sharing. For food companies, this poses an operational challenge for innovation: How can they streamline and improve the new product concept pipeline to anticipate accelerating trends – versus launching a product after the trend peaks – while still gathering enough critical insights to ensure successful launches?
The older testing methods for new product ideas had worked fine for a while but are now slow and expensive by today's standards. However, finding new ways to meet consumer needs is easier said than done. Not only is it hard to change internal processes in general, but the constant changing dietary needs and lifestyles among consumers means rethinking packaging options and product integrity as well.
During the past couple of years, we've been fortunate to support talented brand managers who are leading the food innovation efforts at Johnsonville, LLC. As they focus on research and insights, developing fantastic concepts and improving the process itself, we've offered ways to bring design thinking into the pipeline at an earlier stage to create testing efficiencies for food packaging design and development. In fact, earlier this month Johnsonville launched its new 
Sausage Strips
, a concept we were proud to support!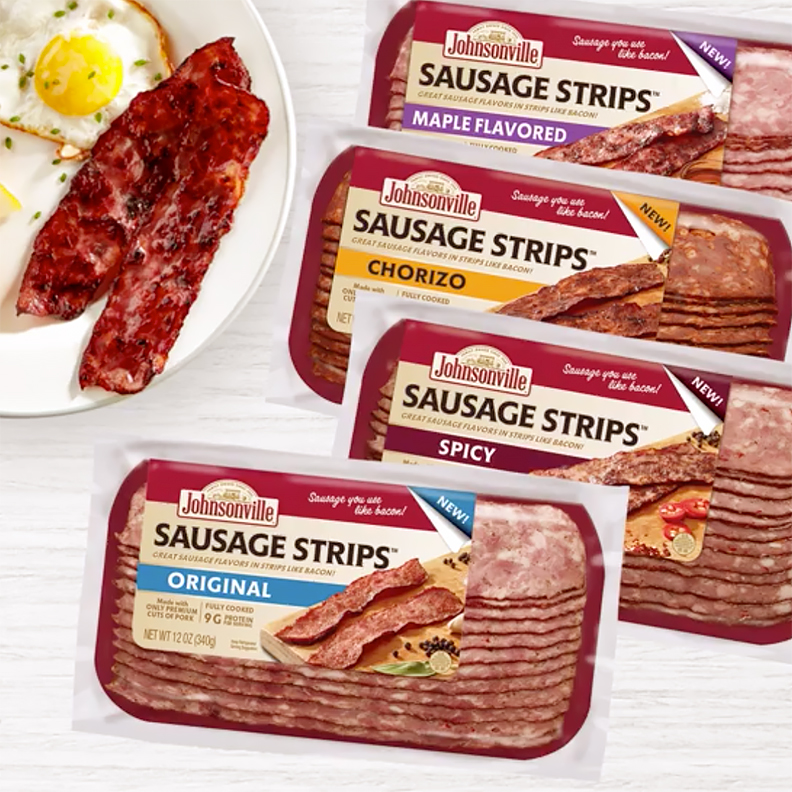 We sat down with Erik Falck, Director of Innovation, Johnsonville, to talk about how his team has improved its product pipeline process and how attitudes have shifted amid the COVID-19 pandemic when the food supply is even more critical.
We know how important building a faster, smarter pipeline is for any food brand. For your team at Johnsonville, what would you say is the biggest potential payoff if you can launch more successful products faster?
EF: The payoff is achieving a big, successful new product launch. To get there, the best innovation approach prioritizes learning and experimentation, because curiosity, following hunches and tenaciously trying new things are what lead to breakthroughs. Our team's role is to prove out successful new products for Johnsonville. We not only must generate lots of consumer-inspired ideas, but also efficiently identify which projects in the pipeline might lead to a big success, and which have lower ceilings. Achieving a major success requires the right balance between getting enough irons in the fire, and having enough focus to win big.
What's the biggest hurdle to speeding up the product ideation process?
EF: Developing very high quality ideas is always a challenge for our team. A great idea must have it all. It needs to satisfy current consumer needs and behaviors better than what the consumer is doing today. It should be as unique and ownable as possible. It must be a great brand equity fit, and it must make economic sense for everyone in the value chain. After that, the next hurdle is to push enough of those ideas far enough in the funnel to prove out their potential. We try to then make that critical pivot, or confidently pull the plug, so we can focus resources and accelerate the highest potential ideas.
Let's talk about that since reliable insights help improve speed – or at least help fail faster. What has your team done differently when it comes to research and ideation?
EF: We've been spending more time qualitatitvely with consumers to listen and learn. Part of this has been through a co-creation ideation process with creative consumers to bring in fresh thinking and a strong consumer point of view. When we get into the concept details, we incorporate more proof-of-concept steps with cross-functional teams. This helps us to more accurately optimize the value propositions in our new concepts. Then we conduct iterative consumer research with rapid prototyping.
How do you typically involve your retail customers in this effort?
EF: Collaboration with retailers is a key element of our process. They are rich with consumer information, so we work to align on the key consumer needs and spaces where we would merchandise those solutions. We share ideas earlier to align on the opportunity and to identify any merchandising requirements.
We've had a couple of chances to participate in your team's different ideation processes and found the infusion of consumer perspectives really interesting and beneficial, especially the variety in which they're presented. That's been helpful for us when we begin packaging design and do our due diligence on evaluating the shelf space competition. We have far more context for a product's purpose.
EF: Exactly. It's valuable when we can bring in external partners from varying industries into early ideation discussions, apply that knowledge to the concept and design simultaneously, and then place an early concept in a retail environment to evaluate it in that context.
As packaging design and label design has been factored into your process earlier, have you seen any benefits across concept strength, impact on value of testing, speed to market, etc?
EF: Yes, the ability to iterate and ratchet up consumer enthusiasm for our concepts is critical to driving long-term success. We've also shown how factoring brand equity into the ideation process helps generate more exciting and ownable new product ideas.
What about testing? Are you doing anything differently?
EF: Our methods are designed to initially lean heavier into qualitative methods to better understand consumer needs, then validate with quantitative surveys that offer faster turnaround time and quicker decision-making for our project teams. There are new testing methods which are faster, and thus enable more cycles and learning. We can test several iterations of a concept in the same time – and for the same cost – as it used to take to test once. Online methods can reach a broader, more representative audience of consumers and ideators. This has even been helpful for product naming and positioning, where we can get rapid feedback from consumers on multiple approaches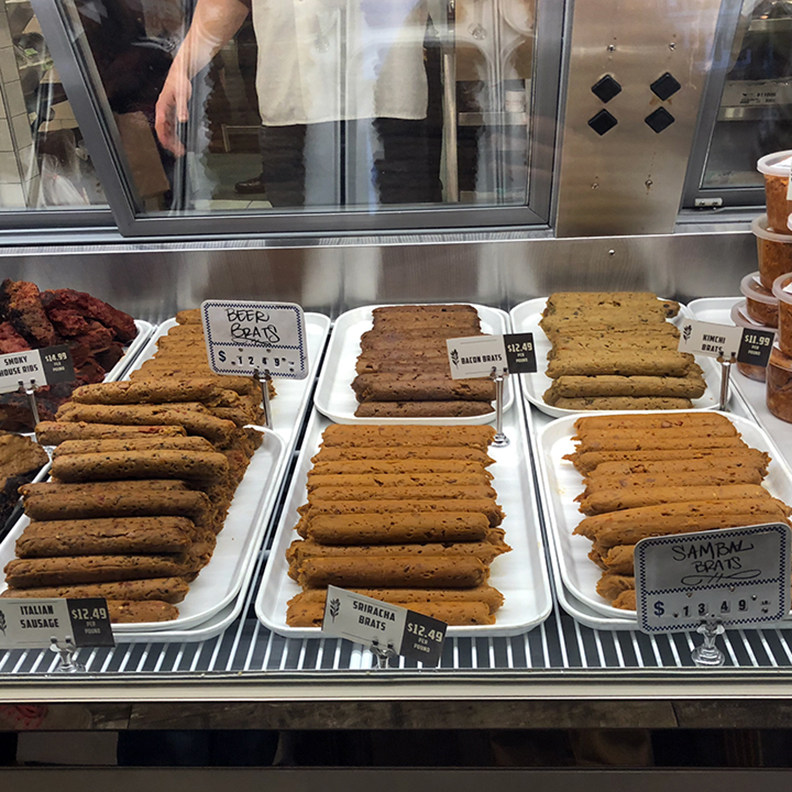 Are you borrowing any ideas from other industries that have been helpful?
EF: When I arrived at Johnsonville, my first job was to establish a new innovation process.  Before we could build anything, however, I had to first learn about the company culture, what worked and what didn't in the past, and what stakeholders at all levels believed were the innovation strengths and opportunities of the organization. I was determined to build a principle-driven innovation process that could help us stretch and grow, but also one that would be embraced by the company culture, and would be customized to Johnsonville's specific innovation goals. In collaboration with other leaders, we established a "light" version of Stage Gate at Johnsonville. We are now prioritizing resources more efficiently, building stronger business cases, and growing a stronger innovation pipeline that is already starting to bear fruit. And just as importantly, the innovative spirit of our culture is unleashed, as people from across the organization participate.
Are you rethinking anything in light of COVID-19 and the rush to keep stores stocked? Does that free up certain restraints that are typically there or, rather, does it make concepting more conservative?
EF: Consumers are shifting their consumption patterns to more at-home meals. They want comfort and familiarity. Sausage is a great way to bring crave-able flavor to any dish, so the category is seeing an increased interest. In terms of concept work and the new product development process, we will continue to focus our efforts on meeting consumer needs as they evolve. The main challenge we face in our innovation process due to social distancing, is getting high-quality consumer feedback, which we prefer to do in person. We are getting very creative with online research methods, and we're pleasantly surprised by how much we're still able to learn this way.
Need help? Reach out to us for support. Our team has the right mix of brand, communications and technical experts to help you.